The Stanichich family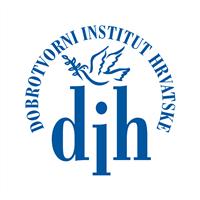 The Stanichich family lives in Shtikada near Grachac and has nine members. The mother Mirjana (46) keeps the whole family together with her love and hope. The father Mato (43) worked in demining, but had to quit his job due to a spinal injury. The brother Goran was captured as a child on the occupied land during the Homeland war and he was diagnosed with the post-traumatic stress disorder. Other children Mile (22), Ivan (16), Matej (15), Ana (12) and Ivona (11) go to school, but don't have most of school books. The youngest son Martin has the most tragic destiny because he was diagnosed with a tumor on his left upper arm and he has to undergo an operation with an uncertain outcome.
At this moment the family needs help urgently in order to provide the medical care for their son and fulfill basic living needs.
That is why we are begging of you kind people to help this family with your donations.
We are sincerely thankful,
The mother Mirjana