The Pejich family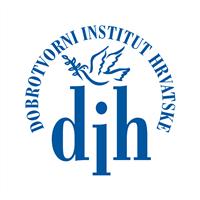 The Pejich family lives in Mikleush, an area of special state care. The father Pero (31) provided money for the family up until recently when he lost his job due to unfavorable circumstances. The mother Silvija (26) takes care of their three children Gabrijela (7), Patricija (7) and the youngest Lea (3) during the whole day.
The family is temporarily living in a dilapidated family house, with no heating and in shortage of food and clothes. Despite harsh living conditions, Pero and Silvija love their children and hope that their children will get an opportunity to live in a warm home so that their hearts could experience at least some happiness and joy.
That is why we are begging of you, kind people, to help our family during this Christmas time in order to help us in the long run, so that we can fulfill our basic human needs.
We are sincerely thankful,
Family Pejich