The Mish family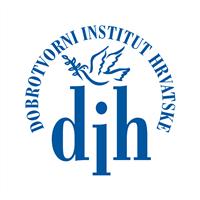 Dear citizens,
The Mish family lives in a humble one-bedroom house that they have to rent near the city of Karlovac. The mother Sandra (32) suffered a severe injury of her left ankle at work last year and had to undergo an operation. She was diagnosed with osteoporosis at hospital and since then she has been undergoing treatments and therapies, which is why the only thing she's got left to give to her sons is the unconditional and pure maternal love.
That is why the full burden of taking care of the family has to be borne by Oliver (47), a caring and good father, a volunteer in the Homeland war. The father has to take care of his wife and children during the whole day. It will all become even harder when the son Roberto (6) starts school. The family often hasn't got enough money to buy food, and the youngest son Patrik (2) is the one who suffers most.
That is why we are begging of you, kind and noble people to help our family with your donations.
We are sincerely grateful,
The mother Sandra