The Ezgeta family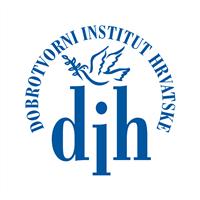 The family Ezgeta lives in Pishkorevci, a locality near Djakovo and has five members. The mother Ivana (27) gives all her time and care to her children and her husband Dragan (38), a Croatian Homeland soldier who had his legs amputated beneath his knees. Despite the grave condition of their father and great poverty, their children Antonio (8), Matej (6) and the youngest Tatjana (4) are a source of great joy for the Ezgeta family.
The family is currently renting a house that needs to be renovated. Fortunately enough, it is possible to buy out the house permanently. The floors in the house are covered only in concrete, and there is no other furniture but a sofa and a bed.
At this moment the family Ezgeta needs urgent help in order to adapt and renovate at least one part of the house before the cold rainy months come and in order to meet the basic living standards.
That is why we are begging of you, good and kind people to help our family with donations.
We are sincerely grateful,
The mother Ivana