Stjepan Klopotan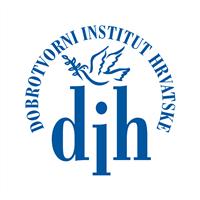 When we adopted Stjepan he was a completely normal and cheerful boy. We were very happy to have the opportunity to have a new gift of life. However, the joy lasted only until his second year. Our hardship and worries started then. Stjepan was diagnosed with cerebral palsy, brain atrophy and epilepsy.
His medical condition deteriorated each day. We didn't know what to do. We tried to find help everywhere, but we found no adequate help. At the beginning of this year we found out about the new contemporary method called integral neurorehabilitation. It was then that we regained our hope and faith that we can make it if we put all our efforts in it.
During the rehabilitation Stjepan's health scores improved by 27% according to the GMFM score sheet. That is why we are sincerely begging of you kind people to help with your donations that will give our child a chance to have a normal and healthy life.
We are sincerely thankful,
The mother Ljiljana