Sanja Bubonjich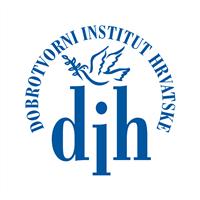 We would like to tell you something about our protégé Sanja Bubonjich from Pula. When she was five months old she was diagnosed with the first symptoms of epilepsy, and her condition deteriorated and advanced to the gravest type of the West syndrome. She endures more than thirty strong seizures each day. Moreover, she doesn't talk or walk and has a permanent brain damage condition.
She lives alone with her mother Radmila in an apartment on the fourth floor with no elevator. It is her mother alone who takes care of Sanja and because of the care she has to provide each day she often can't go to work. The only source of money for the family is the monthly pay of 2,650 HRK that the mother receives. As the mother is unable to provide the full care needed, it is urgently necessary to provide the appropriate accommodation and care for Sanja.
That is why we are asking of you kind people to help Sanja and her mother in this hardship with your donations since they alone are unable to cover the expenses of the accommodation and the all-day care.
We are sincerely thankful,
The mother Radmila