Josip and Alen Tavra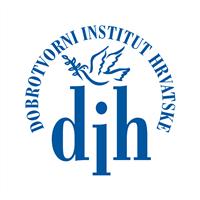 My name is Katija and I am a mother of two sick children. Everything started much earlier, when my husband was in the Homeland War and was diagnosed with a post-traumatic stress disorder. After that he suffered a heart attack and since then he has been unable to work.
Our lives were illuminated with joy when our son Josip was born. The joy was short, though, because he was diagnosed with type 1 diabetes. Our son has to inject insulin five times a day; he suffers from frequent urination and poor appetite. The joy returned with the birth of our younger son Alen, but due to the fact he was born two months prematurely, he was diagnosed with muscular atrophy and he is still unable to walk.
That is why we are asking of you, kind people to make donations and help our children have a happy and healthy life.
We are sincerely thankful,
Katija, the mother