Hamzo Feraj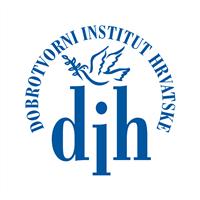 My name is Elizabeta Feraj and I am a mother of two sick children. I am unemployed as well as my husband who lost his job due to the firm's bankruptcy. We live on 1,250.00 HRK of state aid. The older son Elvis has been hospitalized more than once and treated in the Lopacha Psychiatric Hospital. He was placed in a special care facility in Lug last year.
My youngest son Hamzo is a 100% invalid. Due to pregnancy complications he has been diagnosed with spastic tetraplegia, the most challenging type of cerebral palsy. The condition is manifested in the spasticity of arms and legs and severely impaired speech, hearing and sight. It is extremely difficult to take care of our younger son and it is absolutely necessary that he gets the expert care.
That is why we are asking of you kind people to help with your donations and give the boy the opportunity to attend efficient therapy with the help of Milena Stojchevich Polovina, Ph. D. at the Zagreb Physical Medicine and Rehabilitation Polyclinic.
Thank you for your kindness and understanding,
The mother Elizabeta Feraj