Group action 12 children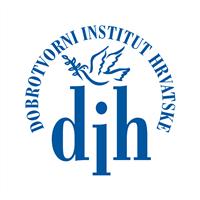 It is really nice of you to be reading this letter as this is also a way to express your support for our children who are coping with extremely grave health conditions. As we believe you already know, cerebral palsy is a non-progressive motor condition which causes physical disability due to brain damage before, during or after the birth. The classical approach to this problem is to provide the necessary care and orthopedic aids, but that approach only facilitates the lives of those suffering from this life-long and severe disability. The body deforms and distorts as the child grows due to progressive muscle spasms. Later the body deforms to such an extent that it is impossible for the person to be independent and live without the assistance of others in the community, who can only watch helplessly the suffering of the ill and ease the pain through their help and all-day sacrifice.
With this letter we would like to bring to your attention new hope, i.e. a new approach in treating this severe illness. The salvation can be found in the treatment called integral neurorehabilitation. The method is based on the intensive brain stimulation which stimulates its growth and development and renovates the damaged brain functions which are key for the child's motor abilities. The results of this method have been excellent so far and indicate a complete recovery in most of the cases.
In order to provide faith and hope for the successful treatment of these children, it is extremely important to act immediately, before the malignant state advances uncontrollably and damages irreversibly these young lives. Since the expenses for this group of children are high and the complete recovery may last up to six years, we are begging of you, kind people to give your generous donations to these children so that they can enjoy a life of love and good hope.
The children you might help recover are Dino Munivrana (5 yrs.), Dominik Shpoljarich (2 yrs.), Filip Hajdinjak (2 yrs.), Kristijan Babich (8 yrs.), Lucija Pachich (8 yrs.), Lucija Pehar (11 yrs.), Lucija Vukovich (9 yrs.), Luka Ishtvanich (11 yrs.), Marija Vlahovich (3 yrs.), Petar Mishich (8 yrs.), Rudolf Vlahovich (3 yrs.) and Stjepan Klopotan (2,5 yrs.).
We are sincerely grateful,
Croatian Charity Institute Board