Family Preksavec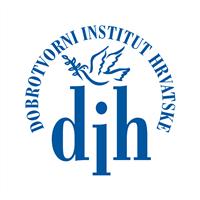 Honored friends,

The Preksavec family lives in war-afflicted Croatian Knezhevo village, mere heart of the Southern Europe. Although the war is over more then 15 years, this region never recovered from it's effects. The single mother Blazhenka (45) has two underage children, Franjo (14) and little Darija who is only three.
The family lives in the shelter inside an old house where the flooring and windows are partially missing. They have one furnace and some basic old furniture as their only accommodation. Since region's economy is totally devastated, family lives in a state of great poverty. However, mother Blazhenka does everything she can to warm the hearts of her beloved children. Her devotion and kindness is the best recognized through her cheerful and playful children.

Since there is now an unique possibility of renovating the shelter, the Preskavec family needs urgent help of 7.000 USD, how she could ensure and adapt basic living conditions permanently.

Till now there was raised 4.300 USD and that is the reason why we ask you warm-hearted people, to participate in helping this family with your donation according to yours leaving capabilities.
NOTE: By clicking on donate online button, you can find details for a check or PayPal payment...
We are sincerely grateful,
Majka Blazhenka
Donate Online