Ana Subotich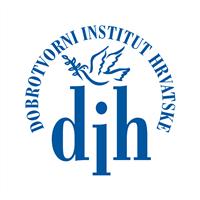 Allow me to share in this way my life story. My name is Ana Gregoria Subotich. I was diagnosed with cerebral palsy at birth and I am a 100% invalid because of that. Despite this handicap I managed to have a family of my own and we live in Zadar. Since my husband lost his job and my daughter is only six and a half years old, we are currently facing a really tough situation.
We live in a rented apartment and eat in a public kitchen. The situation got even worse when the rent rate went up and now we are forced to leave our current home. Still, we have the opportunity to move into an older family house that, provided we adapt it, might become our permanent home.
In order for us to adapt the house we need a considerable amount of money and that is why we are kindly asking of you, good people, to help us with your donations so that we can have a decent life.
Thank you in advance,
Ana Georgia Subotich