Aleksandar Martinovich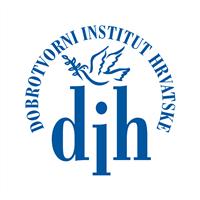 Vesna Martinovich is a single-mother who lives in Chepin, a locality in Slavonia, with her three children Mario, Tihomir and Aleksandar, who has been diagnosed with a 100% impaired central nervous system by a specialized team of doctors. Due to his grave condition, Aleksandar has been bed ridden for all his life and has developed bedsores all over his body. Fortunately enough, his mother Vesna provides unconditional and infinite love, and takes care of him during the whole day.
However, the whole Martinovich family, although united, will have to abandon their current home they are renting within a month. Despite this obstacle the mother Vesna has managed to find a new house in Chepin which can provide the much needed peace and tranquility for Aleksandar and which will provide a permanent home.
In this moment, the Martinovich family urgently needs help in order to spend the Christmas Eve at their safe and warm home. That is why we are begging of you, kind people, to help us with your donations.
We are sincerely grateful,
The mother Vesna